Overview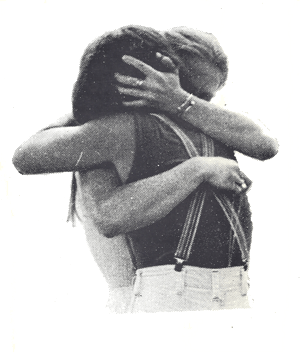 No one is immune to feeling powerless when faced with drug abuse among loved ones. Lacking the tools to cope with all the negative influences and pressures, we become overwhelmed. The problem affects everyone, rich and poor alike, across cultures and across generations.
Although studies show that the earlier one becomes involved with drugs, the more likely he or she will have a long-term dependency, it is also true that the earlier one obtains quality treatment, the more likely he or she will remain drug-free.
According to a recent report by The Partnership for Drugfree.org, teen substance abuse is on the rise at an extremely fast pace. In those who are the most vulnerable, substance abuse treatment must be confronted early in adolescence, before it has set the stage for a lifetime of addiction: early action, when the brain is the most impressionable.
DYC has been the specialist in teen drug dependency since 1970, giving young people a program that is tailored to their needs and relevant to the moment. In this environment, our members become active participants in achieving success.
Our staff demonstrates the expert knowledge and techniques that come from years of dedication to solving the problems of teen drug abuse. In 2011, seven of our senior staff members were given special awards for 15 – 30 years of continued service.
We know that it is not enough to just remove drugs from the equation! To keep a member on a strong path toward a healthy future, we replace drug use with the life skills and self knowledge that create permanent success.
Here, members and staff work together to create the tools, such as self-discipline and perseverance, necessary to cope with any of life's hurdles.
Visited 527 times, 3 Visits today